Make a gift in His name - 12/06/2016
The Apostles of Ignominy have been waging their war against the modern world for a long time, and will keep doing so for the years to come. Our crusade sees no end our faith remains unshakable. But every war needs its ways. We are made of flesh and bones, we live in this material world, and are bound to its rules and limits. One has to know these rules to master and surpass them!
Every fire needs wood. The more wood you burn the higher the flame rise! What is material can't be neglected. Our activities need their wood to be fulfilled. And the most necessary and effective one existing in this decadent and all-too capitalistic society is obviously the blood of Mammon.
By buying our productions and attending our rituals, you give us a part of the support needed. But our flame can rise higher and burn even brighter if we add more wood in the pyre. If you share our vision and goals and wish to help us in our activities, you can make a donation to the Apostles by following the link below. Be sure that every gift collected will be used the proper way, and that your gesture will be remembered and rewarded.
JOIN OUR SECT! MAKE A GIFT IN HIS NAME! HAIL SATAN!




(clic upper to make a gift)

---
Craignez Sa voix vengeresse ! - 09/05/2016

It has been two years ago now to the day that Revelation, Malhkebre's first album, was released. It took twelve years to the band to accomplish this work of artistic dedication and satanic devotion. The reception was positive after such a long wait, as Revelation proved to be a work of total sincerity and radical intensity in a scene already plagued by artistic conformism and prefab spirituality. In a genre watered down by opportunism and dejà-vu, the violent deflagration of sadism that this album was could only provoke interest. It was an accomplishment for the Apostles to leave their mark on the scene and step up as equals to their notorious predecessors.
Now, time has come to pursue what has been made and inflict a new wound to a genre that needs to be revived. The Apostles of Ignominy are proud to announce that they will enter Sonic Chaos studio next month to give birth to Malhkebre's second opus. Details will follow soon, but one can expect a declaration of uncompromising black metal that will again preserve the genre's fundamentals while pushing forward its artistic and ideological limits.

The Messenger arrives, bearing the Words of the Lord. Fear its wrathful voice!

---
IN.HS.NM - 13/04/2016


MALHKEBRE
"Logo"

TS & Girly


B&C Collection
Model: B&C DNM Plug In

Black print on grey shirt

produced by
Battlesk'rs.

distributed by
Necrocosm.


---
LES APÔTRES DE L'IGNOMINIE - 12/04/2016

available:


LES APÔTRES DE L'IGNOMINIE
"Sigil"

Circular embroidered Patch
Size: 10 cm

5 €

exclusively distributed by Necrocosm.

LADI


---
Patches & Metal Pins - 09/11/2015
Produced by Battlesk'rs (www.battleskrs.com).

MALHKEBRE "logo" Embroidered patch - limited to 100 copies
MALHKEBRE "Obscurus Religiosus" Woven patch - limited to 100 copies
MALHKEBRE "Logo" Metal Pin - limited to 50 copies
LES APÔTRES DE L'IGNOMINIE "Sigil" Metal Pin - limited to 50 copies

distributed by Necrocosm (www.necrocosm.org).

Pour Sa Gloire
---
Logo Patch - 09/11/2015
---
Obscurus Religiosus Patch - 09/11/2015
---
Logo Metal Pin - 09/11/2015
---
Russia - 07/07/2015
To all our Russians Ignominious Comrades:

We have to cancel our participation to the 10th, 11th and 12th july concerts in Moscow and St-Petersbourg.

We had a lot of difficulties to obtain visas finally we can't get them. We did our best and had all the paperwork done and ready, but we needed answers and informations from the organization to achieve the process. We received the planes tickets which we needed for the emergency visa claim process during the night between july 5th and 6th. Unfortunately it was already too late for an emergency visa procedure.
The plane tickets were bought on june, 17th but we only got them four days before leaving France. I did not have any messages from the organization between june 17th and july 5th, despite all the mails I send to them. The guy was on holidays.

Due to those facts, We, the Apostles of Ignominy, are considering that we shall not be hold responsible for this and are really sorry not to perform in Russia for the first time.

Vikarious H. on behalf of the Apostles of Ignominy on July, 7th.
---
Exaltation, Revelation, Dereliction Tour - 28/06/2015
"Exaltation, Revelation, Dereliction Tour" October 2015

If you are interested contact Wintermoon Productions : wintermoon.prod [ at ] live.fr

In His Name
---
Répandre l'Ignominie en Bretagne - Lorient - 28/06/2015
---
Ad Majorem Ignominia Gloriam - 22/04/2015

12th july

Saint-Petersburg

Russia

Griboedovclub



M.S.V.P.V.E.

---
Unholy Desecration Ritual - 21/04/2015
Facebook Event

Eastern Servants of Ignominy our next Ceremony will take place at Moscow - Russia, the 11th of July.

In His Name


---
Hidden Marly - 27/01/2015

MALHKEBRE

"Revelation"

CD - Japanese version with OBI

released by
Hidden Marly

out now!

24-page full color booklet on 170g paper.
limited to 500 copies.

some copies are in stock at Necrocosm.

I have preached...


---
Satan's Convention - 23/12/2014
In few days:

Satan's Convention Festival!




Hail Satan!
---
L'Ignominie au Soleil Levant - 21/10/2014


MALHKEBRE "Revelation" CD Japan Edition
will be out on Hidden Marly Production on December 3rd, 2014.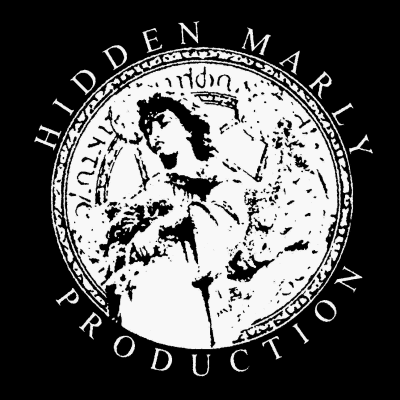 Thanks to Shota for his support.

Ad Majorem Dei Gloriam



---
Propaganda - 30/07/2014
New interviews on-line:

Satan's Music Box

Pest webzine
---
Satanik Kampf - 14/07/2014
Our bandkampf is updated, you can buy our "Revelation" on digital and CD format + Digital:

Malhkebre's - Bandkampf
---
Ad Majorem Dei Gloriam - 05/07/2014
Our new opus is available through I, Voidhanger records (Italy)

Deluxe 4-panel digipack CD, 24-page full color booklet on 170g paper with special Pantone Gold ink - limited to 500 copies.

Artwork, drawings & pictures by Mystik Dementia
Cover picture by Andy Julia
Recorded at Sonic Chaos studio
Mastering by Xort at Drudenhaus studio

also distributed in through Necrocosm (France)

Digital version through Bandcamp



In the name of Ignominy.


---
To Become or Die - 02/07/2014
European (gold) and North-American versions of "Revelation" on tape format are both available now through Tour de Garde (canada) and Total Holocaust (sweden)

also distributed in through Necrocosm (France).


Memento Homo...


---
Satan's Convention - 01/07/2014
Malhkebre will perform a ceremony at next edition of Satan's convention
dec. 27.2014 - Speyer - germany with the following hordes:

Nifelheim
Valkyrja
Root
Aeternus
Enthroned
Noctem
Medico Peste
Nocturnal


AMDG
---
Révélation ! - 21/04/2014
The new opus of MALHKEBRE named "Revelation" in coming in May.
The chosen labels are, by their dedication and seriousness:

I, VOIDHANGER (Italia) for the CD version
TOUR DE GARDE (Canada) and TOTAL HOLOCAUST (Sweden) for the tape version

Ad Majorem Dei Gloriam
---
Vision... - 21/04/2014
---
Achtung : annulation ! - 26/03/2014
The event in Tallinn will never be. Organizers officially cancelled the fest few days ago.
---
Au nom de l'Ignominie - 22/02/2014
---
Louons Sa Grandeur - 09/02/2014
---
Sonic Chaos - 01/07/2011
The next MALHKEBRE 's ceremony will be at Barcelona (Spain) with EMBRACE OF THORNS , the 22th of october 2011. Venue: Mephisto.

The messenger will enter at Sonic Chaos studio in july to start the recording of his first full-length.
---
Nous vaincrons ! - 18/10/2010
Gates are opened, at last the opus of the messenger are still available, a tape version of "Prostration", limited to 300 units, has been released on the canadian sulfuric label Tour de Garde, and the finnish label Adistuksen Aihio has just released a CD version of "Prostration" with slipcase and 16 pages booklet. All Hails to them!


To order the latest Malhkebre's offerings :

Tour de Garde (Canada)

Ahdistuksen Aihio (Finlande)

Battlesk'rs (France)
Also, you could check the dates of our upcoming tour in november, The Saturn's Wrath Tour, on
www.myspace.com/malhkebre
---
La voie sur laquelle nous évoluons est complexe. - 23/08/2010
The way of our procession is hard, attacked by human vermin we fight, only Death will stop our duty, it's the beginning of an eternal opus. His Beauty is so magnificent that we bow down.

Next Ceremonies of messenger Malhkebre will take place during November 2010 (from 20 th to 27 th ). The message will be spread from France to Nederlands, through Germany and Swiss. Saturn's Wrath will be overwhelming…

The last liturgical work of the messenger "The Truth through Salt" including the religious hymn « The Truth must be doubted for victory » and one from Aosoth has been released by Battlesk'rs/Art of Propaganda, distributed to 666 copies on analogic 7" format. A new T-shirt is also available. For more information, check www.battleskrs.com
---
Infection Sociale - 07/02/2009
---
Offrande - 17/03/2008
The praise "Nothingness Way" is now in listening in the offertory by checking the liturgical work "Prostration".
---
... - 24/02/2008
After some months of silence, the sanctuary is updated, now an english version is on-line. More pieces of news will be added in the coming months.
---
Cérémonie - 14/01/2007
MALHKEBRE will take part in a ceremony in Saint-Sulpice (81) on the first Saturday of the month of March of the year 2007.

The ceremony in Poitiers will take place on the second Saturday of the month of March of the year 2007.

---
MALHKEBRE & HELL MILITIA - 07/01/2007

A ceremony gathering the messengers HELL MILITIA and MALHKEBRE is being organized. It should take place in the city of Poitiers during the month of March of the year 2007. Believers, the time to gather has come again.

---
MALHKEBRE & AOSOTH - 01/01/2007
MALHKEBRE has signed a pact with the assembly AOSOTH, a recording of each entity will be presented on analogical type format of 18 centimetres. The work presented by your messenger is named "The Truth must be doubted for Victory".

---