LATEST ADDITIONS
| Go to page: | 1 | 2 | 3 | 4 | 5 | 6 | 7 | 8 | 9 | 10 | 11 | 12 | 13 | 14 |
| --- | --- | --- | --- | --- | --- | --- | --- | --- | --- | --- | --- | --- | --- | --- |
25/06/2011 - Distributors :
Our releases are also distributed by:

DEAD SEED (Fr)
DUCE! Distribution (Russia)
LES ACTEURS DE L'OMBRE (Fr)
THOSE OPPOSED RECORDS (Fr)
SEASON OF MIST (Fr)


24/06/2011 - Le Devenir n'est plus ! :

SEKTARISM
"Le Testament"

Pro-tape - Strictly limited to 99 copies

Their third offering.
Oppressive Religious Funeral Doom/Drone musick.

Another stone of the Apostles of Ignominy, with members from Darvulia & Malhkebre.

A Zanjeer Zani Production exclusively distributed by Necrocosm.

Sektarism's releases available:
Bow Down

Distributors contact us for wholesale prices at :

wholesale (-at-) necrocosm (-dot-) org


Ce chemin tu prendras
Celui de ta perdition...

30/05/2011 - DIAPSIQUIR "A.N.T.I." CD Out now! & Gatefold LP available now in distribution :

The last opus of these french freaks is now available!


"13 comptines pour caresser du majeur l'Innocence, la Pureté, la Chaleur".

Encore plus loin que Virus STN, toujours plus bas vers et pour Lui.
Cette oeuvre s'adresse à ceux qui pensent que tout a été dit et dégueulé, dans une société bien trop lisse.

Distributors contact us for wholesale prices.


Also available some special pack CD + TS or Girly.

For the vinyls fanatiks, Gatefold Double LP + insert available now in distribution!


Listen some tracks (Fais le, Ennui, A.N.T.I.) of this recording on their myspace:
DIAPSIQUIR MYSPACE - Anti Tout jusqu'au trop.


"Je t'assure que la Vase et l'Extase ne font qu'un."

24/05/2011 - Download :

Download section updated with 3 tracks of the new Diapsiquir.
06/05/2011 - New Kult of nihilow releases in distribution :
We have in distribution the latest limited releases of great drone and experimental's label : Kult of Nihilow, expect two high quality releases.





Throat: Adult Situations 7" ( edition of 330, 2010)

sink: truth & severance 12" ( edition of 266, 2011)





05/05/2011 - Sembler Deah - Kaosthetik - in distribution :

SEMBLER DEAH
"Kaessariah. Heel een Leven Lang"

Comes in high quality digifile with whole black labeldisc.





Ask us for wholesale prices.

«A sky for the fallen. A cure for the absence. An awe for the fierce»

Raised in 2010 by the meeting of belgian preachers Colin H. van Eeckhout (AmenRa, Kingdom, Blind to Faith) , Mathieu Vandekerckhove (AmenRa, Kingdom, Syndrome) and french DehnSora (Treha Sektori ), SEMBLER DEAH is a journey behind words, Gathered by a sole ambience, between ethereal soundscapes, knotted drones and falls. a three-headed hand surrounding a light in a cold, engulfing & ardent prayer.

Comes in high quality digifile with whole black labeldisc.

03/05/2011 - DIAPSIQUIR : La France que vous détestez ! :
DIAPSIQUIR
30/05/2011
10/02/2011 - Louons Le, car la venue de Son règne est inexorable :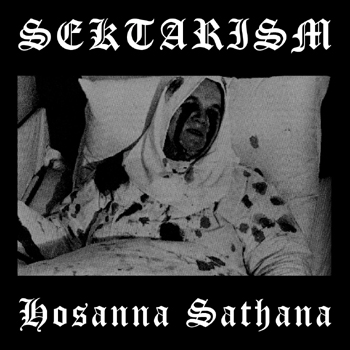 Low and Oppressive Funeral Doom
Totaly pro-tape - Strictly limited to 99 copies


Puissent Ses élus écouter son message, dans l'abnégation et le recueillement. Vous n'êtes rien et Il est tout.


A release by Zanjeer Zani Productions, under Necrocosm's exclusive worldwide distribution.


WOUNDS ARE ART
26/10/2010 - APOCALYPSE COMMAND MCD Out Now :

New Old School Death Metal Label GOSPELS OF DEATH Proudly presents: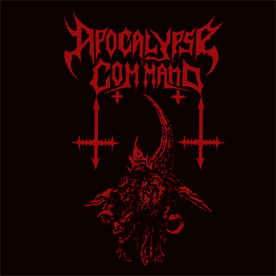 APOCALYPSE COMMAND
Abyss Fiend of Darkness MCD


Pure Bestial Death Metal by ANGELCORPSE's guitarist Gene Palubicki!
3 Tracks of Blasphemy & Mayhem!

Limited edition. (500 copies)




Informations about GOSPELS OF DEATH and its releases can be found here: http://www.necrocosm.net/vpc/gospelsofdeathrecords.php
GOSPELS OF DEATH is under NECROCOSM's Exclusive Worldwide Distribution.




DEATH METAL OVERKILL!!!




25/10/2010 - Partnership And Unity For An Extended Domination :

We are proud to announce that we are now wholesale distributors of:




KAOSTHETIK



Industrial and Dark Ambient French label that provides great and ambitious artists such as KENJI SIRATORI, SONIC SURGEON, AERE AETERNUS, CAITHNESS...

Customers, productions from Kaosthetik are available in our mail-order section!
Distributors, send an email to nodens@necrocosm.org to received our wholesale list!




DEATH IS ART
03/10/2010 - SERINGUE - ABSORPTION - TORTURE - DIAPSIQUIR - ALIENATION - NIHILISME :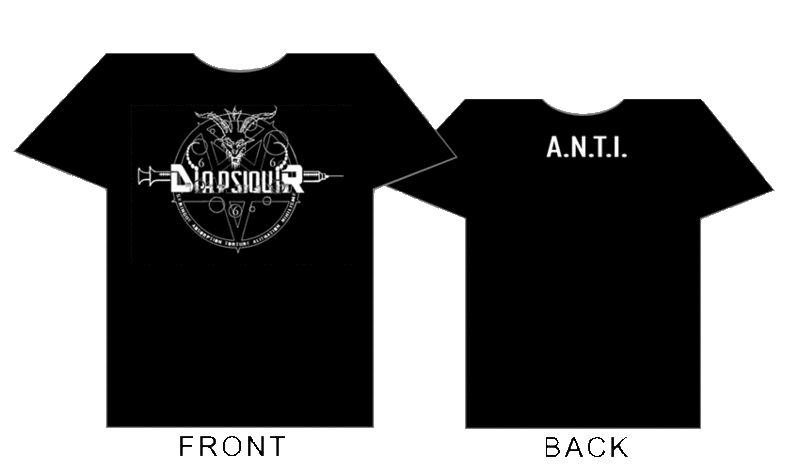 Get Filthy under Diapsiquir Decadent Urban Banner!

DIAPSIQUIR
Logo

Limited Edition!

White quality printing on both sides / high quality shirt.
Available Sizes: S, M, L & XL.

Girlies also Available (Sizes S, M & L).

- DEGENERATION IS ART -
29/09/2010 - Support Degenerated Fukkerz :
Back in stock :

DIAPSIQUIR TS & Girlies - Sizes : S, M, L & XL.
NEO INFERNO 262 TS & Girlies - Sizes : S, M, L & XL.


| Go to page: | 1 | 2 | 3 | 4 | 5 | 6 | 7 | 8 | 9 | 10 | 11 | 12 | 13 | 14 |
| --- | --- | --- | --- | --- | --- | --- | --- | --- | --- | --- | --- | --- | --- | --- |