18/04/2018 - In Hoc Signo Vinces :

LES APÔTRES DE L'IGNOMINIE
"Sigil"

Pendant


High quality pendant
Sigil's size: 4,5 cm / 6 cm

Limited to 49 copies

in exclusive distribution
&
released by



Battlesk'rs


I.H.S.V.


04/04/2018 - Hell Unleashed Upon Germany :
30/03/2018 - New Battlesk'rs merch in distribution :

MALHKEBRE
"M"

Metal Pin

High quality & limited to 50 copies


in exclusive distribution
&
released by

Battlesk'rs

Be Ready For The Next Attack!


17/03/2018 - LXXXVII :



MHÖNOS
"LXXXVII"

6 panel booklet

Stricly limited to 100 handnumbered copies

Including a woven patch, sizes: 10 cm / 5 cm

4 years after the release of their critically acclaimed album "Humiliati", MHÖNOS emerge once more from their crypt to unveil their newest monumental work of doom entitled "LXXXVII".

Dirgey, pounding, cryptic and sometimes flirting with industrial atmospheres, this latest offering shows a more mature side of MHÖNOS and confirms once more their position as a pillaring force in the french doom metal scene.

Recorded by Julien Bous at Postghost Recordings Studios, mixed and mastered by Marlon Wolterink at White Noise Studio.
Featuring artwork by Samuel Antonin.

Listen:


Necro-Kamp

released by

Zanjeer Zani Productions

distributed by
Necrocosm Productions





23/02/2018 - Black Phlegm is Coming to Flood Your Town :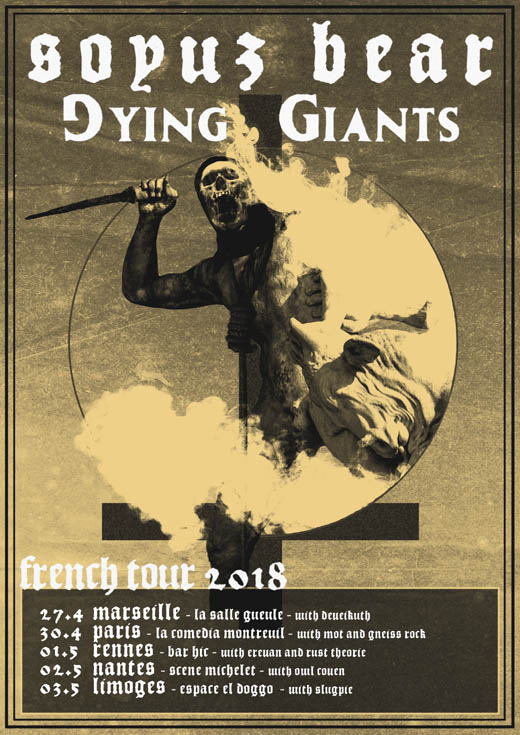 20/02/2018 - New Upcoming Live Rituals :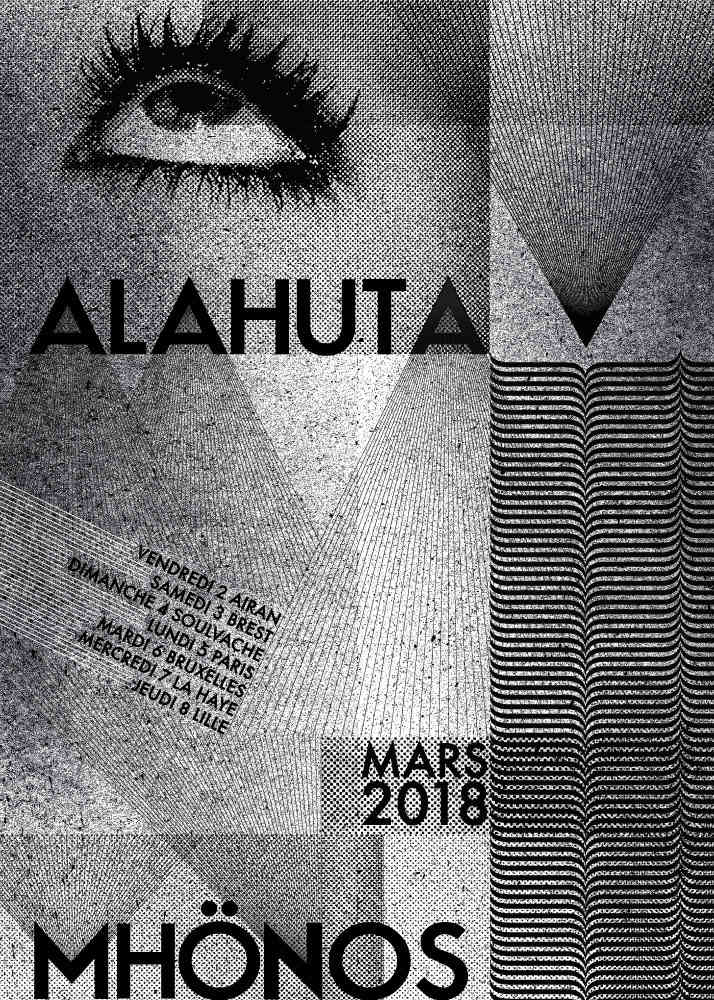 12/02/2018 - Que soient brulés par la vérité, tous les tièdes. :

HELEL

"A Sigil Burnt Deep Into The Flesh"

Gatefold LP

white vinyl - limited to 150 copies

retail price: 15 €

In conspiracy with Dead Seed Productions and originaly released on CD by Debemur Morti Productions

This piece of French Avant Garde Black Metal is finally available again to the masses and for the first time on vinyl format.

4 tracks of relentless hammering to serve the very principle - Industrial Black Metal at its finest.


Artwork by Metastazis


Of Light and stars, through Angel Dust,
We bring the cosmic balance,
Architects of your decadences.




15/01/2018 - Lvx In Tenebris European Tour :
Hetroertzen
LvxCælis
Sektarism

Interested bookers contact us.



16/12/2017 - new Zanjeer Zani releases available :



SOYUZ BEAR
"Black Phlegm"

CD 6 panel Digipak limited to 500 copies


SOYUZ BEAR 1st full length out now!

Raw & Dirty Sludge from Toulouse France
Worship Murder & Satan!


Also available HS, TS, Girly & Patch


released by

Zanjeer Zani Productions

distributed by
Necrocosm Productions








15/12/2017 - Hangman :
02/12/2017 - A.N.T.I. :


DIAPSIQUIR
"Logo"

Hooded Sweat-Shirt

Out now!

Logo on front and A.N.T.I. on the back

Sizes: S, M, L, XL & XXL

TS & Girly back in stock


Diapsiquir est mort?


26/11/2017 - New Battlesk'rs merch in distribution :


MALHKEBRE
"Satanic Resistance"

Hooded-Zipped


Brand: "Just Hood"


Both sleeves and Hood are printed

released by
Battlesk'rs.


You May Not Believe In Satan
But He Believes In You